Why Is Dental Hygiene Important for Kids?
Posted by DR. VOLKI FELAHY on Aug 24 2021, 06:41 AM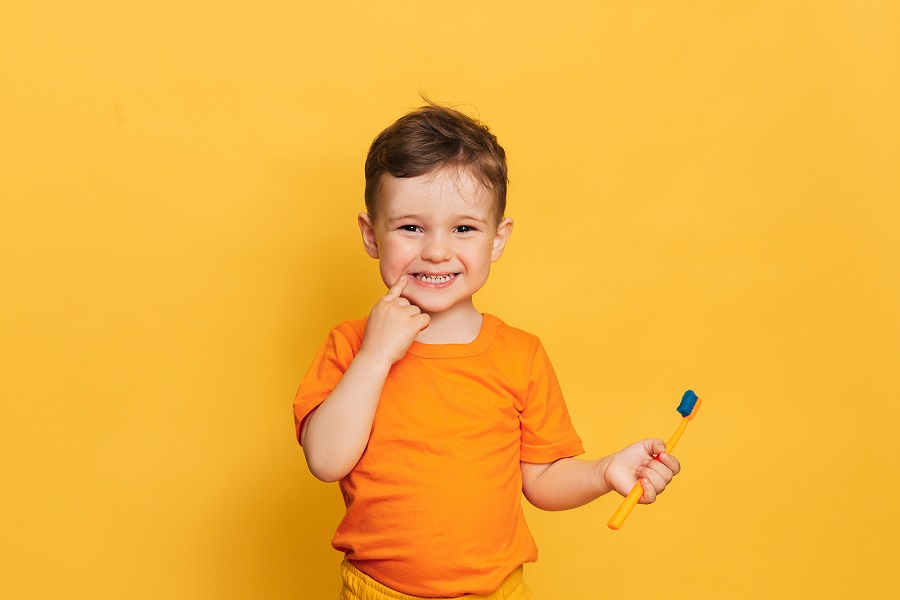 At Sunset Oak Dental in Rocklin, California, we emphasize the importance of oral hygiene starting from early childhood. 
Dental care is especially vital for children as their oral hygiene practices form the basis for the future development of their adult teeth. However, in addition to developing good oral care habits, there are several other reasons why, as a parent, you should be vigilant about your children's dental hygiene.
Prevention of Oral Diseases
Primary teeth are at a greater risk of developing oral diseases such as cavities, plaque, infections, and gingivitis. A child's teeth are considerably more vulnerable due to lower bone density, and starting to protect them early on is, therefore, essential. 
Kids should be taught how to correctly brush and floss to prevent harmful bacterial accumulations in the mouth.
Protection of Baby Teeth 
Baby teeth start erupting at around 6 months, and they don't completely break out until around age 2. Many parents mistakenly believe that caring for baby teeth is unnecessary as they will eventually be replaced by adult teeth. 
This is not correct, as baby teeth are more vulnerable to cavities than adult teeth. Hence, Dr. Felahy recommends that you start brushing your child's teeth as soon as they first emerge. In due course, the child will get used to the routine.
Improved Speech Development
Poorly developed baby teeth can affect a child's ability to speak. Badly formed or prematurely lost teeth can lead to pronunciation difficulties. In extreme cases, children can develop speech impairments.
Supporting Adult Tooth Development
Baby teeth do not fall out until the age of 6, after which the permanent adult teeth begin to erupt. As adult teeth grow, they undergo a process called second maturation. They are more porous and vulnerable to bacterial build-ups during that period as their enamel is not fully developed. 
Hence, taking care of your child's baby teeth helps protect their permanent teeth from early damage.
Educating the Importance of Oral Hygiene 
Parents should educate their children about the importance of oral hygiene from childhood, and good oral habits should be established right from the beginning. 
Above anything else, your child's first line of defense is adequate dental care and maintenance. If children develop appropriate oral care routines early on, they will carry well into their adulthood.

At Sunset Oak Dental, we are passionate about caring for children's dental health and can offer your child all the advantages of the most advanced oral care procedures and technologies. To schedule an appointment with Dr. Felahy, visit our office at 2161 Sunset Blvd., Suite 300, Rocklin, CA 95765, or call (916) 435-5111.