Why Are Routine Dental Checkups Important?
Posted by DR. VOLKI FELAHY on Nov 1 2021, 06:27 AM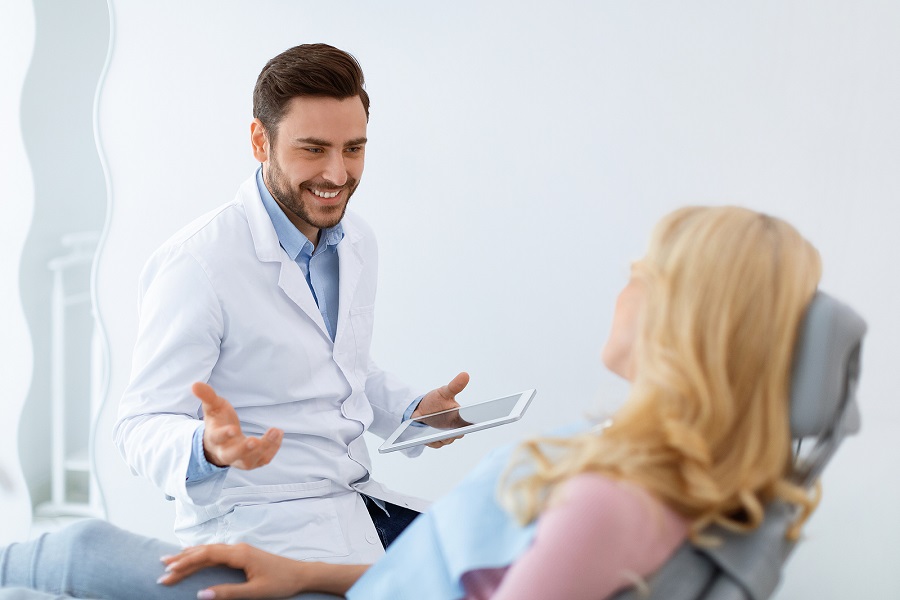 Routine dental checkups once every six months will go a long way in maintaining your oral health. Although most of us may be following efficient oral hygiene practices, sometimes, this may not be sufficient to keep our mouths disease-free. There is still a probability that we may develop cavities and other dental problems.
At Sunset Oak Dental in Rocklin, California, we encourage our patients to undertake regular dental checkups that include complete exams, professional cleanings, X-rays, and oral cancer screening to ensure that our patients' oral health stays in top condition.
Prevent Plaque and Tartar Accumulation
There are areas in the mouth that may be difficult to clean, even with proper brushing and flossing. Dental plaque, tartar, and food debris stuck between the teeth can wear away the tooth enamel and cause cavities. With professional cleanings and checkups, we can ward off tooth decay and cavity formations.
Preventative Care
During your dental checkup, Dr. Felahy will diagnose and evaluate the overall condition of your teeth, gums, and other oral structures. This helps us design a customized preventative treatment plan and keep your oral health on track. 
Fractured, chipped, broken, or cracked teeth and other dental issues can be detected during a routine dental checkup. In case of any severe oral problems, we can start addressing the problem right away.
Identify Hidden Oral Concerns
X-rays and dental scans help identify dental issues that may remain hidden during a visual exam. 
In addition, dental checkups can also identify symptoms of other health issues linked to your overall general health, such as diabetes, cardiovascular disease, kidney problems, cancer, and others.
Healthy Habits
Some oral problems can result from poor hygiene, improper diet, and harmful habits such as smoking, chewing tobacco, clenching the jaw, or biting the nails. During your routine exams, we can help educate you on how to change your lifestyle and adopt healthier practices.
Oral Cancer Screening
Mouth cancers are the most challenging to diagnose as they do not show symptoms until they reach later stages. During your routine exam, we will check for lesions, lumps, or sores as a preventive measure to identify any early signs of cancer and keep your oral cavity in peak condition. 
Improves Overall Dental Health
Oral hygiene also includes taking good care of the soft tissues and other oral structures in the mouth. Routine dental checkups at Sunset Oak Dental will help maintain the overall health of your mouth.

If you need a routine dental checkup in Rocklin, California, visit Sunset Oak Dental at 2161 Sunset Blvd, Suite 300, Rocklin, CA 95765, or call (916) 435-5111 to schedule an appointment with Dr. Felahy.