What are Dental Implants?
Posted by DR. VOLKI FELAHY on Oct 12 2020, 09:56 AM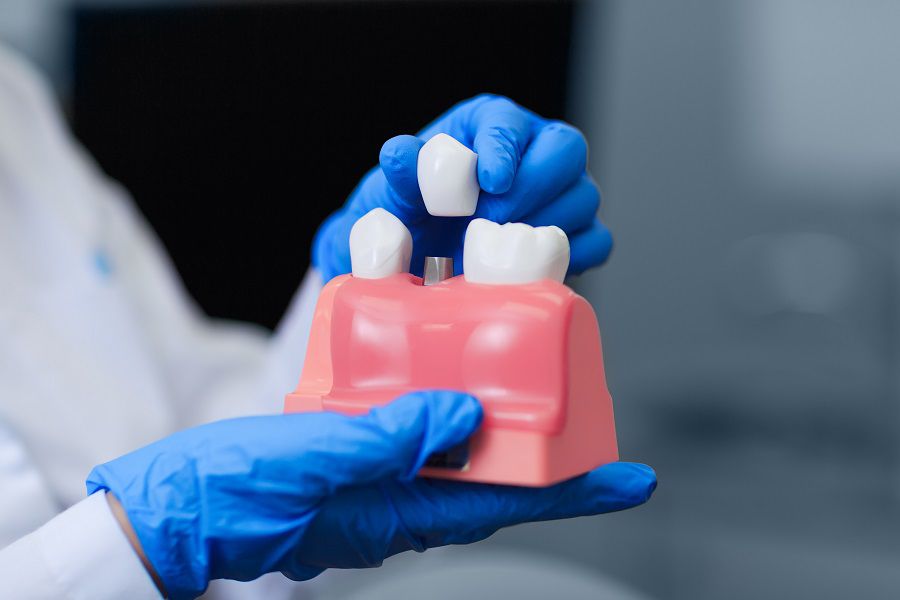 Your oral health plays a major role in shaping your smile. When you have lost a tooth, your smile will not shine as bright as someone who has all of their teeth. Losing a tooth also affects your self-esteem and lowers your confidence.  
In a situation like this, one can always opt for Dental Implants.
Dental Implants help us get the replacement for your lost tooth, where an artificial root is placed in your jaw bone to support the replacement tooth. Dental Implants are the closest you can get to natural-looking teeth. They can help you to do regular activities like biting, chewing, etc., without any problem. 
Here at Sunset Oak Dental Dr. Felahy, will help in guiding the patient to the right treatment and carry out the procedure smoothly. 
When placed in the jaw bone, these dental implants bond with your natural bone. They act as a strong base to support more than one artificial tooth, which is also called the crown. A connector is placed on top of the dental implant known as an abutment, which helps hold and support the crown. These crowns are always custom made to match your existing set of teeth.
There are many benefits associated with dental implants, and some of them are mentioned below. 
It helps to improve your facial appearance
The results can be seen immediately
Boosts confidence
Helps you in eliminating oral health issues
Once the treatment is done, the dentist will recommend you to regularly brush and floss the teeth, in addition to regular visits to make sure you maintain your oral health. 
If you are thinking of having a dental implant, then please call us at (916) 435-5111 or schedule an online consultation with Dr. Felahy; at Sunset Oak Dental, we are more than happy to help!