Routine Dental Cleanings: Here's Everything You Should Know
Posted by DR. VOLKI FELAHY on Aug 10 2021, 05:46 AM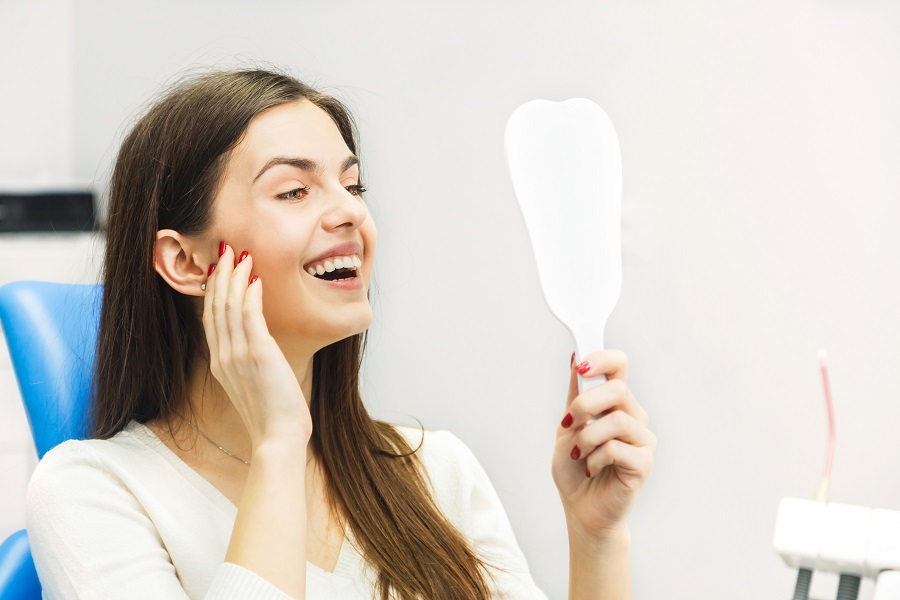 The American Dental Association recommends that, on top of maintaining a robust oral health routine, you should also visit your dentist at least twice a year for regular cleanings. Dental cleanings give your dentist a chance to treat any minor dental health concerns early on and prevent the onset of severe conditions. 
Dr. Volki Felahy at Sunset Oak Dental in Rocklin, California, has helped many patients fight off potentially serious oral concerns before they occurred with the help of regular dental cleanings. 
Keep reading to find out all about how a dental cleaning procedure goes.
What Do Routine Dental Cleanings Include?
Here's a list of the most common elements of a routine dental cleaning:
Hygiene Guidance
The American Dental Association says brushing twice a day and flossing once a day can keep most oral health conditions at bay. During your dental cleaning, Dr. Felahy will give you hygiene guidance based on his assessment of your oral health to ensure optimum results.
Oral Cleaning
Oral cleaning refers to the removal of tartar deposits using a process called ultrasonic scaling. The scaling device helps remove calcified tartar deposits while a jet of water washes the dirt away. Dr. Felahy will also clean the tooth roots using the same process to offer you relief from gum disease by getting rid of bacterial deposits.
Preventative Care
Preventative care is the practice of stopping the onset of an oral health condition before it occurs. Dr. Felahy uses his vast experience to spot early signs of oral health issues and recommends appropriate care to help maintain your smile. Preventive care may also include X-rays, oral screenings, and fluoride treatments to strengthen your teeth.
Dental Fillings
Dental fillings tend to erode as time passes. During your routine dental cleaning, Dr. Felahy will also assess if you need new dental fillings. 
Regular dental cleanings are vital to protecting your oral health and keeping your smile bright. 


Get in touch with Sunset Oak Dental in Rocklin, California, to schedule a dental cleaning session with Dr. Felahy. Call (916) 435-5111, request an appointment online or visit our office at 2161 Sunset Blvd, Suite 300, Rocklin, CA, 95765.