How Necessary Are Dental Bridges?
Posted by DR. VOLKI FELAHY on Feb 24 2022, 08:32 PM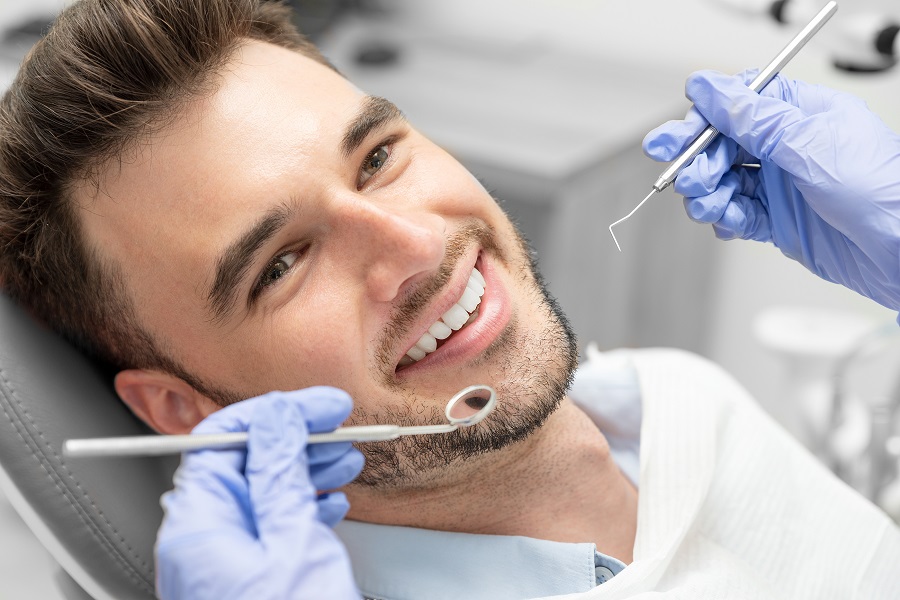 A dental bridge is a productive method of replacing a missing tooth. It is necessary when you have one or more missing teeth. It helps to fill the gap by using artificial teeth. 
Dental bridges are commonly made up of crowns on either side of the missing tooth and are attached in position. The false teeth are made from a combination of materials such as gold, alloys, and porcelain. The major categories of dental bridges are:
Traditional dental bridge
Cantilever dental bridge
Maryland dental bridge
Implant-supported dental bridge
Who Requires a Dental Bridge?
Dental bridges are important for someone with missing teeth. Since all the teeth function together, the nearby tooth might move to the empty space. The teeth on the contrary jaw can also move upwards or downwards to the space.
When the nearby teeth shift to the vacant space, it causes several problems in the person. The person may suffer from bite difficulties, chewing troubles, and also feel stress on the jaw or teeth. To get these situations cleared, the person should have dental bridges placed.
Benefits of Dental Bridges
There are several advantages of having dental bridges placed.  Some of them are:
It helps in restoring the smile of a person.
Dental bridges revive the ability to chew properly.
It helps in restoring the pronunciation and speech troubles faced by the person.
It protects the other teeth from moving into the position of the missing teeth.
It helps in preserving the shape of the face as it lessens the risk of bone loss.
How Are Dental Bridges Done?
To get a dental bridge done, the patient typically requires two appointments. 
On the first visit, your dentist reshapes the abutment teeth. They recontour these teeth by removing a portion of the enamel so there is enough place for a crown to be placed. Digital scans of the teeth are made by which they create the false teeth and crowns that comprise the bridge. 
The dentist then puts a temporary bridge during the first visit to preserve the vulnerable areas on the mouth. It gets replaced with the permanent one during the second visit. Your health provider checks and re-adjusts the bridge for the perfect fit.
To get your dental bridges done, contact the best in the market, Sunset Oak Dental. Come over at 2161 Sunset Blvd #300, Rocklin, CA 95765, or reach us at (+1) 916-435-5111.