Easing Dental Anxiety: Coping Methods that Can Help
Posted by Dr. Volki Felahy on Mar 8 2023, 10:20 PM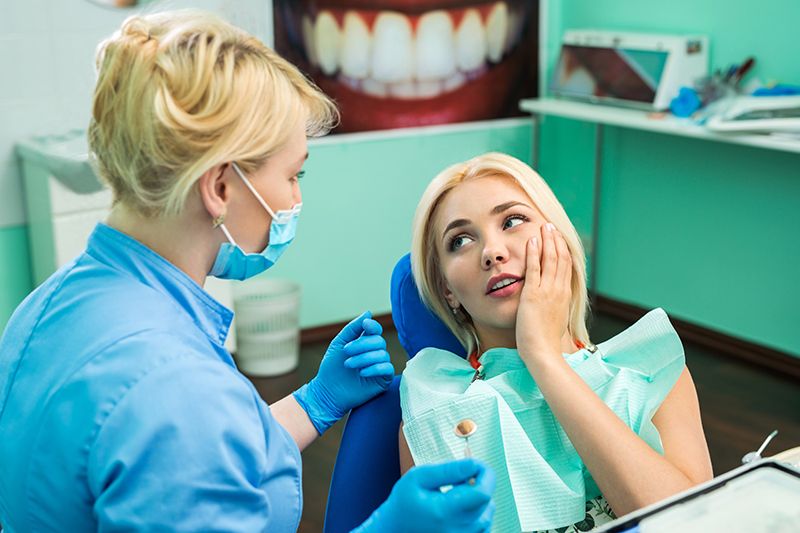 If you experience anxiety or fear about going to the dentist, you are not alone. Millions of people experience anxiety at the dentist. Dental anxiety can stem from previous negative experiences, fear of pain, or general fear of the dentist.
Discuss your fears with the dentist
The first thing you should do is to talk about your fear of the dentist to your dentist. The reason behind it may be different from one person to another. Therefore, talking it out will help you both come to a conclusion of what is the cause of the fear and how you can deal with it. In some cases, the fear may be caused because of a bad experience with a dentist in the past or because of the anticipation of pain that you do not want to experience. Whatever the reason may be, discussing it with your dentist will help him/her understand what you are going through and come up with a treatment plan that will meet your needs and comfort levels.
Agree on a signal
If you want to inform your dentist about something during your procedure or need a break, then it's important to agree on a signal beforehand. This way, you can convey your message easily without raising any unnecessary confusion. You can simply press the buzzer when you can't take the pain anymore and need help instantly. This tells your dentist that you need to take a short break to ease off the discomfort and pain. Your dentist will immediately stop the procedure for a while until you feel better and can continue once you're ready. Of course, you need to discuss this with your dentist before the actual treatment to avoid confusion and save time. 
Take a friend or family member with you for support
Having someone accompany you to your dental appointment can help you feel more comfortable and relaxed. They can distract you with conversation and keep you calm during your visit. The dentist can also explain specific details about the procedures and answer any questions you might have about treatment.
Bring distractions to occupy your mind during procedures
Bringing a distraction can help you keep your mind occupied during the procedure, so you do not feel the procedure's duration. It can also help ease your anxiety as a diversion can divert your attention to something else as you wait. Distractions can help make the treatment more comfortable for you. 
You can bring any of the following to your appointment to help you stay distracted:
A book to read.
Smartphone. You can listen to your favorite music, watch shows, and keep yourself entertained as you wait for your turn in the dentist's office.
Headphones. Listening to relaxing sounds through headphones can also help distract you while you're in a dentist's chair.
You can also ask your dentist if he or she recommends other relaxation techniques to help you stay calm and relaxed during the entire duration of the treatment.
Consider sedation dentistry
Sedation dentistry uses medication or supplements to relax patients and reduce anxiousness during a procedure. This can help to make the patient feel sleepy and relaxed throughout the treatment. This is especially recommended for patients with anxiety issues around visiting the dentist. It can help them have a more relaxed visit and overcome any fear or worry they may have. There are many options in sedation dentistry, like inhaled sedation, oral sedatives, IV sedation, etc. Talk to your dentist to know which method to use depending on the type of procedure you are having done.
At Sunset Oak Dental, Dr. Volki Felahy provides quality dental care in a comfortable dental environment. To learn more, call our office at 916-435-5111 or visit us at 2161 Sunset Blvd #300, Rocklin, CA 95765.